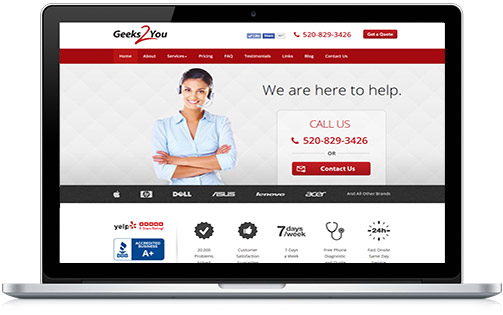 Geeks 2 You stands alone in its approach to website design and development. We combine art and technology to deliver stunning results that span the digital and print mediums, all at prices any size business can afford.
Whether you are seeking a basic brochure website or advanced back-end database and application development for your website, Geeks 2 You can provide you with intelligent web solutions your organization needs.
We create elegant, user-focused web sites that are engaging and in-line with your bottom-line.
Geeks 2 You in Tucson Arizona has a full-service design and development team dedicated to complete customization and top tier results at affordable prices. We pride ourselves in being the go-to firm for small businesses who want to improve their online or print appearance. Offering superior one-stop services such as web design, web development and all facets of graphic design, we strive to create inspired designs that will surprise, impress and engage consumers in new ways, on all screens.
We offer high end website design and development. Consider us for your next website work, and we won't let you down. We can develop simple websites all the way up to large eCommerce stores. We can develop any web application you may need, and can provide high-quality work.
SEO – Want to be on the top of Google?
Geeks 2 You can help. Our Search-Engine Optimization and Search Engine Marketing(Adwords) campaigns have been proven to be effective and can take your business to the next level.
Please contact us if you would like a free quote or to talk about your web, graphics, SEO, or SEM needs.
Contact us for samples of our work, and case studies we have performed.
Some of Our Most Recent Completed Projects: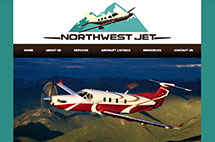 Northwest Jet Aviation