Got a nasty computer bug? Do you need virus removal or antivirus software installed on your personal or business computer? We can help you in removing trojan viruses, worms, adware and spyware that may have gotten onto your computer. Typically these types of malware won't let you access your computer or remove it. We have the experience to be able to kick viruses out and keep them out. We can provide you with the technology you need to keep your computers safe.
Geeks 2 You is the industry expert when it comes to Virus and Spyware Removal. We can remove a virus, and ensure that it does not come back. We can also remove viruses and spyware without having to reinstall Windows. Most of our competition will tell you that Windows must be reinstalled, and thus charge you more. Don't listen to the rest, come to the best!
There is a strong chance your computer has a virus, or some type of malware on it from just browsing the internet. Malware and spyware can be found on almost every computer out there. Computer viruses are incredibly common as well, and sometimes take months before they show themselves. These three types of unwanted software can compromise a computer and keep it from running at optimal speeds. They can steal your identity, credit card and personal information. They can lead to scary scenarios that could potentially cause huge costly problems in life.
Our team of Virus Removal experts spend time researching and staying up to date with the latest information in the virus world. We can identify the problem, and rectify the issue without loss of data or private information. We utilize the best software on the market and provide the best solution to removing viruses.
In case the virus has become malicious and attempted to delete your data, we can still recover it! Data recovery services are available no matter what the condition of the hard drive. We can retrieve data at your location and repair your computer at your home and office.
So whether it's in home, or at your office, we can easily provide you the virus removal services and tools to eliminate the problem. We will also put preventative measures in place, to ensure the computer virus or spyware does not come back.
Current things to watch out for:
1. Microsoft/Google/Apple/Dropbox/Etc Emailing or Calling – Event Viewer Scam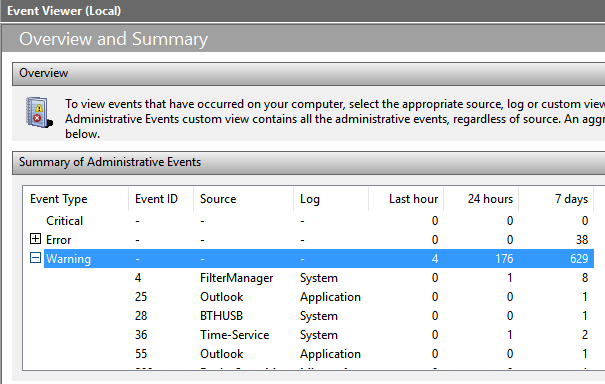 Someone may call your phone or email you and say they are a representative with Google, Apple, Microsoft, McAfee or some computer repair company and say your computer has a virus and needs to be fixed. They will then talk you into letting them remote into your computer and show you a log of errors within Windows called Event Viewer. This is a normal log of errors in the computer and usually has lots of errors listed in it. They don't really mean your computer is having problems. They will claim that this is a problem and they will need to fix the issues. They will ask for your credit card and then charge you roughly $300 or some other amount to fix it. After that, they will encrypt your files(pictures, docs, videos, etc) and then demand a ransom of $1000 or even more to get access to your data back. They will also change your password and lock you out completely. They will also take your credit card information and steal your identity. Do NOT give anyone remote access to your computer without properly vetting them!
2. Ransomware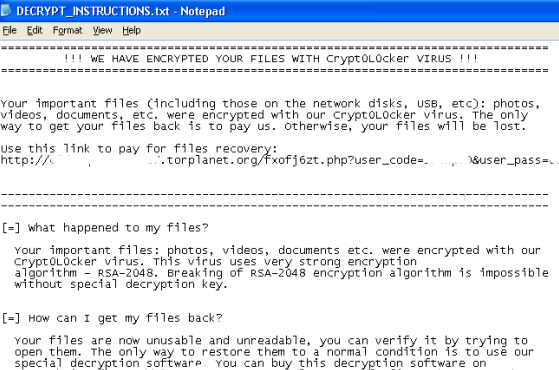 There are now 100+ different variations of Ransomware! These are computer viruses that infect your computer and then encrypt your data and will attempt to charge you lots of money to access your files. They typically pop up notifications telling you that your data has been encrypted and you will not be able to access them without paying the ransom in Bitcoins or Phonecards. The ransom usually starts at $1000 and goes up from there. We know of a case where the ransom was over $70,000! Do NOT pay the ransom. You will never hear back from them, and will not receive the decryption key to access your files from them. The viruses also encrypt all flash drives, external hard drives, and even network shares that the computer has access to. We have had cases where the entire company was shut down and locked out by one system getting infected! Ultimately the virus has to be removed from the computer, and we have several methods of getting your data back. We currently have a 90% success rate on getting our clients data back! We have a listing of the most common decryption keys and will fight to recover your data. In the cases where we are unable to recover, we can image your data and then recover it down the road after a decryption key is found. We absolutely recommend having a data backup plan in place, this way you can always get your data back. Give us a call to discuss your options.
2. Viruses & Spyware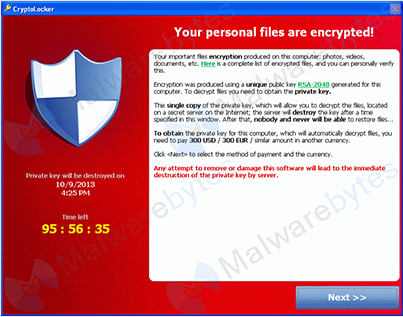 General viruses and spyware will install on your computer through daily use of software, emails, accidentally clicking on links, and even just being connected to the internet. It happens quickly with almost no input from you. They cause your computer to slow down and act in various unwanted ways. We see viruses and spyware on every computer we touch. We quickly clean these out and put in preventative measures to stop the viruses from reinfecting the system.