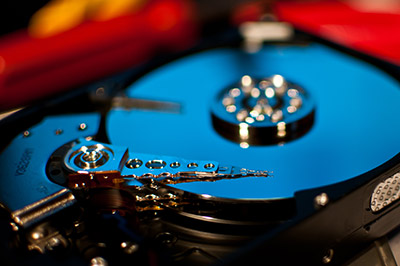 Data Recovery
We know that most people have personal files that may mean a lot to them, and would be devastated if they were lost. You may not even know that you had important files until they are gone. We are here to help recover lost data. We can recover photos of your kids and grandkids, important legal documents, tax documents, and even that proposal that you've been writing for several months.
Here at Geeks 2 You, our experts specialize in data recovery and have employed every method to recover data. We offer fast and reliable recovery from data loss, whether it was caused by; deletion, hardware crash, data corruption, dropped hard drive, or improper shutdown leading to data being corrupted.
Backing up your data is recommended to avoid these types of data loss. After recovering your data, we can assist in setting up a backup method for your most important files. Please check our Backup Solutions section or give us a call for more information.
We specialize in the following scenarios:
Deleted Files
For this type of loss, turn off the computer or device and get it to us right away. Using numerous industry leading programs, we are diligent about getting your files recovered. Even files deleted from the Recycle bin can be recovered. Whether it's a photo, document or spreadsheet, we work the hardest to get your data recovered.
Accidental Formatted Hard Drives
Other companies may tell you that you are out of luck if this happens, but since we have a deeper understanding of data loss, we are still are able to recover most data lost this way. Stop the format and contact us immediately with this case of data loss.
Failed or Unrecognized Hard Drive
Since we do not give up on your data, we have high success rate of recovering from a failing drive. There are different types of drive failure that can cause data loss. Let our experts spend the time and energy to get your important data back from any failing hard drive.
Dropped Hard Drive
Nobody's perfect! We've all dropped our phones and laptops and know how it feels to not know if your data is still safe. We will do everything we can to recover data from a dropped device.
Failed Raid Recovery
We can recover data from most failed RAID configurations, whether it is located in a server or a NAS. Being knowledgeable about how different RAID configurations store data differently, we have been successful with RAID recovery by using several different methods. RAID recoveries receive top priority at our office, as we know how valuable your data is to your life and your business.
Ransomware Encrypted or Corrupted Data
Do not pay the ransom! Call us instead. We have methods to recover data that has been compromised due to a ransomware attack. We can also scan and fix drives that have corrupted or unrecoverable data to get your information back.
Tips for a more successful Data Recovery:
For all these different types of recovery immediately turn off the device and stop using it, after realizing you may need data recovery. Data recovery gets harder as time goes on and less successful the more a device has been used. If you suspect a data loss of any type, pick up the phone and call us right away.
Class 100 Cleanroom Repairs:
It is in our experience that 95% of the time, we can recover the data without sending the media to a class 100 clean room which is a very expensive process. Even if none of our methods work, the cleanroom method will, just at a much higher cost.
Geeks 2 You is partnered with DriveSavers Data Recovery for all class 100 cleanroom repairs. They specialize in worst case scenarios. This is for the critical data, that can't be recovered using normal techniques. Use our reference code when communicating with them for free shipping on sending and receiving your drive, a 10% discount on repair price, and no charge if the repair doesn't work out. Our referral code is: DS26266