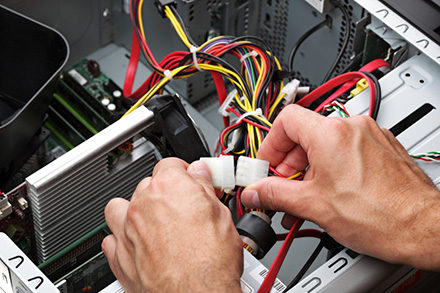 Geeks 2 You services every type of computer. Every single brand and type. Both PC and Mac. We know it all, and we are proud to tell everyone.
We can remove viruses, replace your laptop LCD screen, replace your power supply if your computer won't turn on, reinstall windows, fix that annoying popup, speed your computer up, upgrade it, give it a thorough cleaning, show you how to back up your data, and much much more. We have repaired over 10,000 computers in the city of Tucson.
Geeks 2 You has a general cleaning that will make your computer faster, and also last longer. We go through it and remove all the junk software that you don't need, as well as clean out all the temporary files and cookies. We also stop unnecessary software from running at boot, and delete browser history. Lastly, we also check for malware and viruses. If we locate spyware or viruses, we will do a full virus removal that will ensure it is clean. Then we will install Antivirus software that will keep your computer clean and virus free.
Give us a call today to discuss what the problem with your computer is, and we will give you a free diagnosis over the phone. We will tell you what we think is wrong with it, how much it may cost to fix it, and how soon we can have a technician come out to your home or business. When it comes to computer repair in Tucson, Geeks 2 You is the answer.