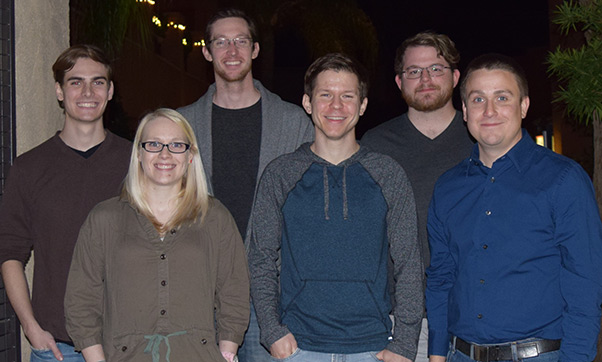 About Geeks 2 You
Geeks 2 You was formed in 2007 by Marc Enzor. Marc got his start in 1996, fixing computers and tutoring clients in the Milford, PA area. From 2000-2002, Marc worked as a Network Administrator/Tech at a hosting company, maintaining and setting up Windows NT and Linux servers. Shortly after, he moved to Tucson, AZ and studied Engineering at the University of Arizona. While a student, he worked for several local computer repair companies, building his skill levels. After also working in engineering for several years, he decided he wanted start his own company.
He started Geeks 2 You with the mission to deliver affordable computer repair and consulting in the city of Tucson, Arizona. His goal was to perform onsite(at the clients homes/business) repairs and consulting. Since 2007, we have now performed over 30,000 service calls on over 7,000 clients. We live to serve, and we show it. We focus on quality of service, timely repairs, and best practices for business clients.
We service clients from all walks of life. We handle residential, home office, small and medium sized businesses, and even subcontract IT support. We have worked with Fortune 500 companies, the US Army, and even former Congresswoman Gabrielle Giffords office. We have the ability to handle same-day service as well as emergency support. We are always improving our methods and have big plans for the future.
We operate in Tucson, Arizona and the surrounding areas such as Marana, Oro Valley, Casa Adobes, Foothills, Rita Ranch, Green Valley, Sahuarita, Bisbee, Benson, Sierra Vista, Casa Grande, Picture Rock, Vail, and everywhere else in Southern Arizona. We specialize in virus removal, networking, data recovery, tutoring, legal software support, networked copier setups, and custom built computers/servers.